The electronic issuance of the MTR (waste transport manifest) through the GreenPlat™ Platform Verde software is a simple, easy, fast and reliable process.
The PlataformaVerde software is a complete ESG monitoring and waste management system, which, in addition to providing management benefits, also offers the issuance of the online MTR integrated with the various government systems.
In addition to the functionality of the online MTR being integrated with the SINIR (National Waste Information System) and other state systems, you can also extract, in real time, management, fiscal and environmental reports on all waste operations carried out with control of waste generation by production area, shift, control of internal movements between the generating areas and its waste center with stock control and even apportioning the costs and revenues of its waste by area. It is also possible to identify its production efficiency and control the destinations made by all internal generation points.​
With PlataformaVerde your company has all these processes in one place with ease, speed and reliability, linked to the issuance of the Online Waste Transport Manifest.
---
ONLINE WASTE TRANSPORT MANIFESTS ISSUED AND TRACED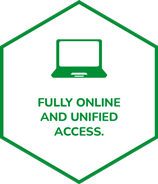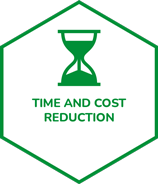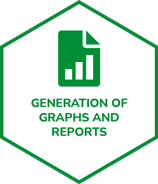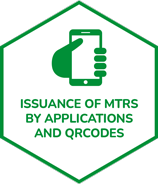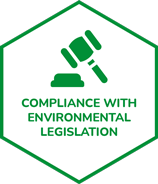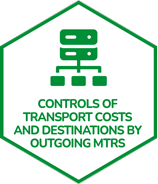 Store own and partner Environmental Licenses with GreenPlat™
GreenPlat's™ software has blockchain architecture architecture, and in it, it is possible to store all the necessary information of your production chain as well as all the Environmental Licenses of your website and its partners at the Municipal, State and Federal level. Everything is concentrated on the same platform, with blockchain technology protection which does not allow data to be altered and also guarantees the validation of all entities in its environmental and final destination chain.
So, for everything you need to know about its production and disposal, just log in from wherever you are, with your login and password online and securely.
Facilitating, at the time of an audit, access to environmental legislation and standards. In addition, we allow full control of your entire supply chain, from the moment of extracting the raw material, manufacturing your product and controlling your production losses to the final destination, including, being able to predict and guarantee the proper destination of your generated waste in the production process.
With GreenPlat™ you can control and track your entire Reverse Logistics process in real time
We have the most complete module on the market focused on serving Reverse Logistics: in real time we track, monitor and connect generators, transporters and final destinations to facilitate the exchange of information on waste, ensuring that it returns to the production sector as a material. press, in line with best circular economy practices.
Since we entered the market, we have helped companies to correctly dispose of their waste. So far, more than 1 million tons of waste have been managed through our software – this means that all of this has been correctly disposed of, not polluting the environment.
For people and governments, this means a cleaner environment: reducing the risk of contamination, and improving sanitation and public health. Furthermore, through our software, companies are able to recycle more: helping to generate more jobs and income for those working in this market, and making the circular economy happen in practice.
Dashboards, graphs and reports of your entire operation in real time with the GreenPlat™ Platform, bringing management to just 1 click in the palm of your hand.
Within our BaaS software you can extract detailed reports by Waste Categories, Transport Control, Volume X Revenue, Transport Cost, MTR's Issuance, Invoices and much more.
These reports help to obtain a more detailed view of the operation, measure potential improvements, optimize waste management, have access to expense and revenue visualization, and compare their results with other industries in the market. Plus, you control all environmental KPIs, providing the business with a complete, real-time ESG dashboard that can be viewed in PDF and Excel.
Leave your punctual audits behind, turn your process into a constant real-time audit, kiss goodbye to decentralized spreadsheets and controls in emails and folders, join an ESG revolution, online and sustainable.

MTR GENERATION
Generate electronic waste transport manifests and control transport, cargo, destination and receipt signatures digitally.
---

REPORT MANAGEMENT
Control losses, transports and destinations of your entire production chain through indicators, graphics and reports online, in the palm of your hand.
---

INCOME AND EXPENSES
Get more income and less expenses by controlling your supply chain.
---

CERTIFICATE ISSUANCE
Issue certificates and keep up with your company's environmental compliance.
---

LICENSE CONTROL
Receive and create automatic notices of licenses, environmental permits, certificates, manifests, packing slips, invoices, audits, and others, with deadlines and expiration under control.
---

DASHBOARD WITH KPI'S
Meet your environmental goals by establishing varied KPIs and tracking results in the software.
---

PROVIDER CONTROL
Get in direct contact with the companies that manage and treat your waste, creating a history for your business relationships and check the legal compliance of your suppliers.
---

IOT SENSORS
Automate your processes and control materials and logistics management in real time with the integration of IoT sensors.
Want a Demo? Leave your Contact!
---