A problem found in all Brazilian cities is the difficulty of public authorities in tracking the generation of waste in cities. What happens, day by day, is that only a part of this garbage is properly disposed of. However, another part becomes a burden on governments, while a third part is irregularly disposed of in underground areas. This waste contaminates our water resources, the natural environment, the soil, causes flooding and represents a health risk for the urban population.
With these problems in mind, GreenPlat™ developed the CTR-E, a blockchain software for tracking and controlling the transport and destination of waste from large private generators with the aim of increasing the inspection power of its municipality.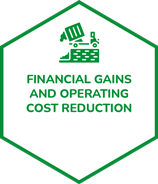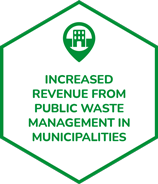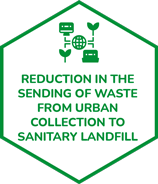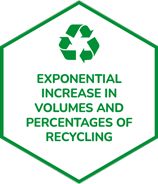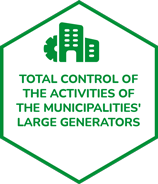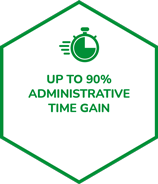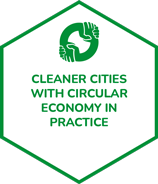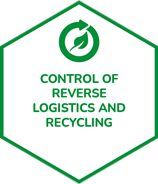 According to Amlurb (Municipal Authority for Urban Cleaning of the City of São Paulo), 18 thousand tons of garbage are produced daily in São Paulo. Having a municipal tool that brought transparency to the garbage path, enabled the government to inspect, audit and punish those who disrespect the environmental law.
Before the CTR-E, only 5,000 companies were registered as waste generators in the city of São Paulo, with 88 companies having permission to transport them. Through the CTR-E, it was possible to register more than 690,000 companies that generate waste, and 742 companies that transport them.
This helped the municipality of São Paulo to create new public policies, understand the entire waste management ecosystem in the city and its impact on society through reliable data.
MORE THAN 690,000 COMPANIES REGISTERED IN THE SYSTEM.

CONTROL OF MORE THAN 18,000 TONS/DAY.

FINANCIAL GAINS THAT CAN REACH R$ 200 MILLION/YEAR.

90% REDUCTION IN ADMINISTRATIVE TIME.
We positively affect the urban population, as we help to reduce incorrect disposal and bring assertiveness to those who work with waste management in the public and private sectors, as we deliver real-time traceability, transparency and agility to their processes.
Our application is 100% scalable and applicable for both 1, 100 and 1,000 municipalities and 100% auditable.
Want a Demo? Leave your Contact!
---